Last month, Queen's had the pleasure of working with Hunt Kastner on their latest exhibition 'Alien Pollinators' at Frieze No.9 Cork Street in London. The exhibition presented the work of two Czech artists, Anna Hulačová and Pavla Malinová.
Working with the gallery to pack, unpack and place over 26 works within the space, we were keen to find out a little more about the exhibition and so we spoke with Camille Hunt, co-director at Hunt Kastner.
Camille, it was great working with you on this exhibition, could you tell us more about it?
Sure, the exhibition "Alien Pollinators" brings together new works (from 2021-2) by the two artists you mentioned above who have created, in sculpture and painting, animal/human hybrids, at once beautiful yet foreboding, highlighting their enduring concern for our fragile condition, society and the environment as we continually negotiate ways of control and adaptation.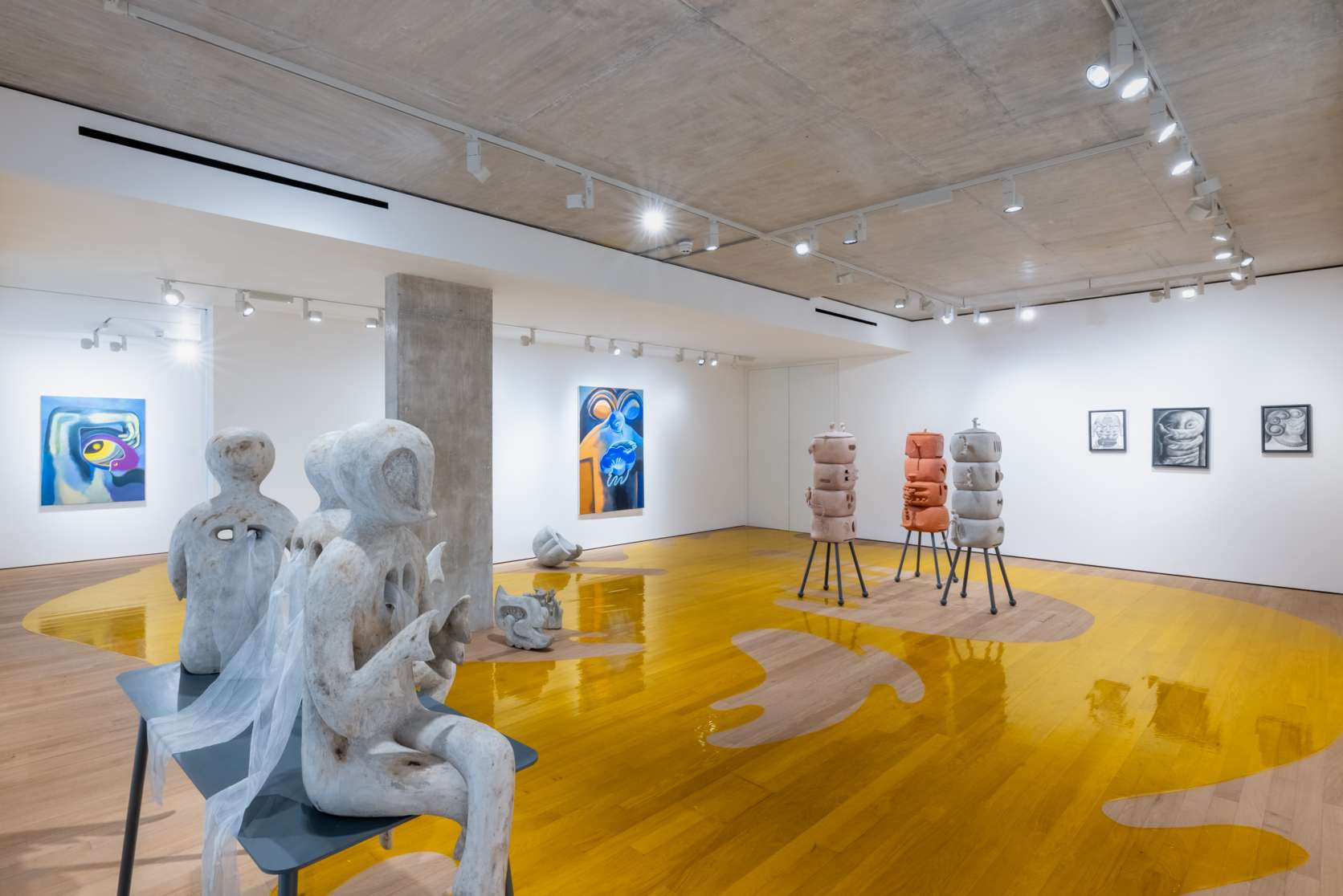 You're not based in the UK. Why was it that you decided to exhibit at the Frieze space on Cork Street?
We really liked the idea of Cork Street as it was under the fair umbrella of Frieze but the presentation would be up for a longer period than a traditional fair format i.e. 3 weeks as opposed to a few days. This seemed to be a perfect solution to the pandemic problem – space out the number of visitors over a longer period as the fairs can get quite crowded as you know. Of course, pandemic restrictions have waned but I do believe people are still a bit reticent to attend crowded venues.
You opted to move these works on a consolidated shuttle, why was this?
Being located in the Czech Republic, it's often tricky for us to find a cost-effective way to move works to an exhibition abroad or a fair. Exploring consolidated options helps us to avoid adding another vehicle to the road for our exhibition alone, which is not only very costly but adds to the carbon footprint of the exhibition itself. If we can find ways to reduce the carbon footprint of our operations, whilst still ensuring works travel safely and securely, then that's a great option for us.
We assisted you in moving over 26 individual works for the exhibition, including several large sculptures. Are you able to tell us more about the works that were on show in the exhibition?
Definitely. As you say, we had a number of works on show at the exhibition, ranging from larger sculptures by Anna Hulaova, the largest of which were 212cm high and weighed around 70kg each, a few smaller ceramics, including electric fired faiences and several concrete sculptures. All of these needed crating and packing with extreme care as they're very delicate. We also displayed six large oil on canvas works, by Pavla Malinova, and three further works on paper.
Should you require assistance with an exhibition installation or need works moving on our European or Swiss shuttles, then your Queen's contact remains at your disposal. Alternatively, email info@queensfineart.com and one of our international shipping managers will be in touch.