Located 12km off the coast of Suffolk and accessible only via speedboat and helicopter, Queen's was recently entrusted with the transport and installation of 'Block 34 (51.895167° N, 1.4805° E), from Portraits of a Mind', on the world's longest established micronation, Sealand.
The work, which is the latest in a series of 40 by Robert Alice, went on auction at Sotheby's in Hong Kong last night and includes 322,048 digits of hexadecimal code that ripple out from the centre, spanning the disc shaped canvas, and is accompanied with a corresponding NFT.
Why Sealand?
For Block 34 (51.895167° N, 1.4805° E), the code, which includes 32 hidden gold-encrusted digits, unearths a unique algorithm that quietly reveals the location of the Principality of Sealand.
Long a flag bearer for libertarian ideology, Sealand is an abandoned WWII fort 12km deep into the North Sea and was declared independent and sovereign by Roy Bates in 1967. At the turn of the millennium, at a time of heightened government surveillance, a group of cypherpunks were searching for a place to establish a data haven, outside of governmental and regulatory scrutiny. They settled on Sealand.

The Transport
Due to the remote nature of Sealand, the work could only be transported via specialist charter helicopter. This resulted in the team fabricating a bespoke, weighted, crate and t-frame which could be suspended below the helicopter, whilst ensuring the safe transit of the work from the private airfield in Harwich to Sealand.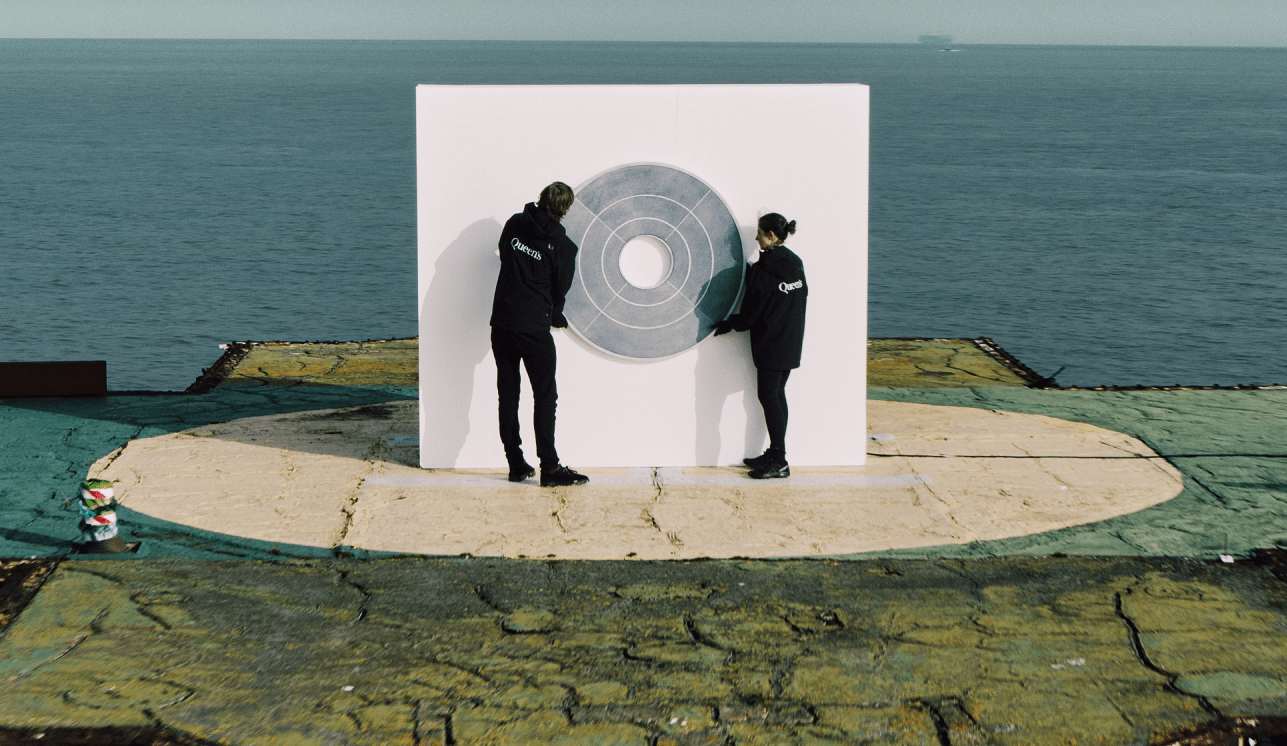 The Installation
At direction from Alice, the work was hung on a bespoke stud wall upon arrival in Sealand. Due to the everchanging weather in such a remote location, the wall, which was made from 15 parts and designed and fabricated by the team here in London, also had to be installed in under 10 minutes to limit the artwork's exposure to the elements. Once the work had landed safely onto the rig, our fine art technicians built the wall and unpacked and installed both the physical work and NFT. The work was then re-packed and shipped to its destination, Sotheby's, Hong Kong.
Should you require assistance with a complex installation email info@queensfineart.com and one of our specialists will be in touch.