As we close the doors on another Frieze London & Masters, we sat down with one of our US clients, Gallery Wendi Norris, to talk about their experience at Frieze and using us as their art fair logistics partner.
From its global headquarters in San Francisco, Gallery Wendi Norris represents Modern and Contemporary artists working in a variety of media around the world.  The gallery specializes in re-contextualizing the work of Modern artists while providing connections to contemporary art, artists, and culture. Active on both the local and international stages, they regularly mount exhibitions where they are most relevant and work with individual collectors and museums in both the primary and secondary markets. Founded with an emphasis on scholarship and education, the gallery produces highly researched exhibitions and catalogues, sponsors artist talks, hosts visiting academics, and engages in public art projects. With Frieze feeling slightly different to previous years due to COVID-19 travel restrictions and the added complication of Brexit, we asked a few questions. First up;
How far in advance were you planning for Frieze and how did you select which works you wanted to bring to the fair?
We'd been onboarding Rahon to our gallery roster since early 2020 and planning for an exhibition later that year in New York. Then the pandemic occurred, and those plans had to be put aside. Frieze Masters in October 2021 thus became the perfect venue for our debut exhibition of Rahon's art, which was her first gallery show in 44 years. We were able to collect her work in-depth, including highlights of her various styles and mediums, and the situation allowed for several of those works to be a part of our booth presentation.
It's the first time you've exhibited works by Rahon, could you tell us a little more?
Of course. This presentation at Frieze Masters features seven quintessential paintings and a sculpture dated between 1945-1975. Each of these pieces displays the remarkable movement between surface and depth, material and meaning, that is a hallmark of Rahon's achievement as an artist. You can see a section of the booth below.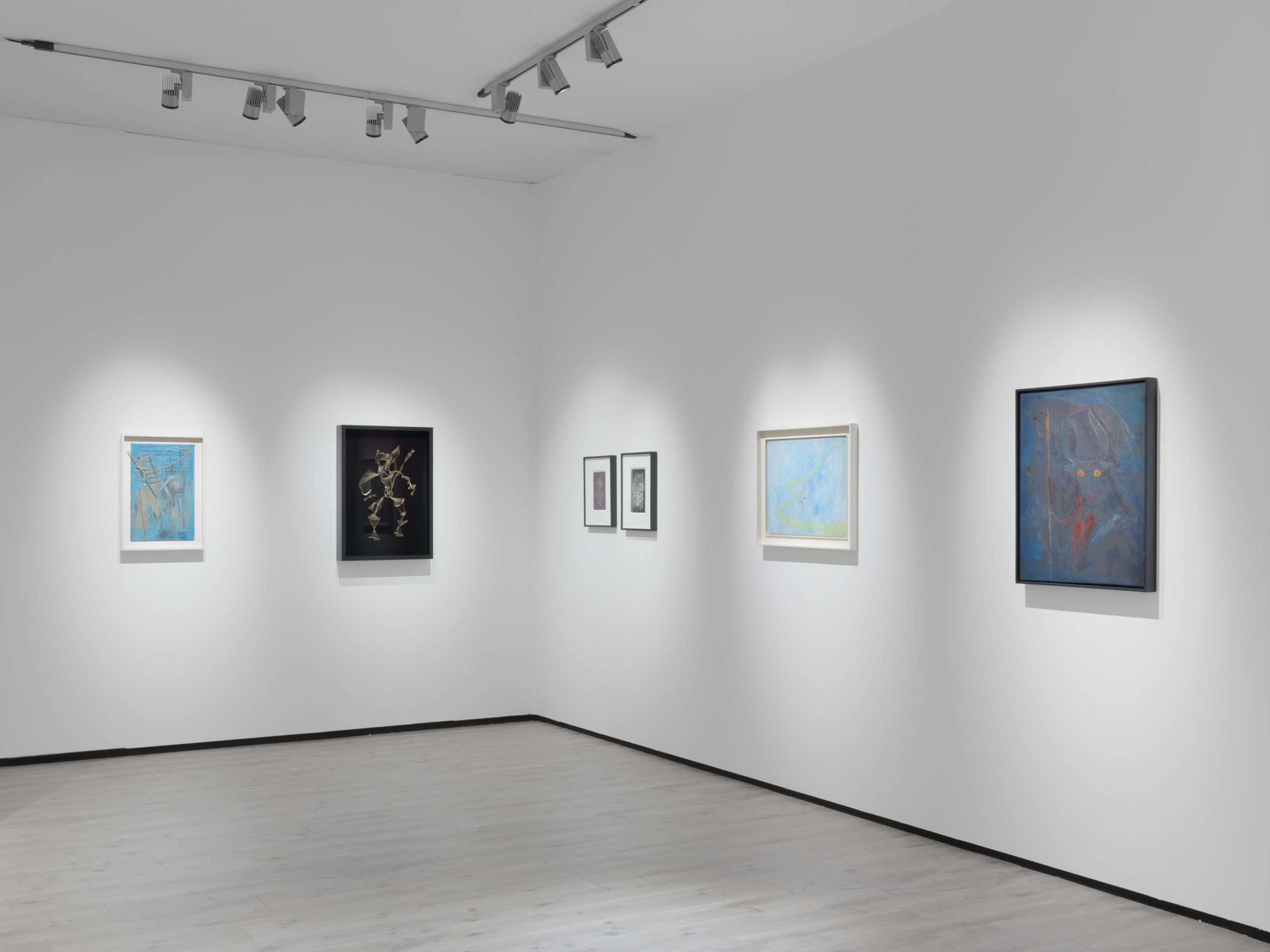 How did you work with Queen's for Frieze 2021?
We were referred to Queen's by our specialists in the US. Based on our ongoing and outstanding experience with Queen's, we have trusted them for international art fair logistics since 2019.  This year, we had already arranged for our works to be flown over from the US. Our US partners had managed that for us but, once our works had arrived at London Heathrow, the specialist team at Queen's loaded the works to be exhibited at their fair onto their fine art vehicle and delivered these to their storage facility where they were prepared for installation day along with the other galleries works that you were assisting during Frieze.
When it was time to install, the team swiftly delivered our works to the fair, with a team of fine art technicians installing our booth as soon as the fair organizers would allow. It was great as we also required some furniture to be built for the booth and the team also took care of that. Once the fair was complete, the same team that we had worked with for the install then returned to promptly de-install the booth and pack the works for transit. This was a lovely touch as it meant that the technicians are were already fully up to date with our requirements. Carola, Queen's Shipping Manager, then arranged for the works to be returned to their respective locations via air freight.
After installation, were you pleased with how the booth looked, the quality of the installation, and the team on-site?
We couldn't be more pleased with our Queen's experience. This year, we were fortunate enough to work with Carola, Cristian, Nico, and Luke. Along with their seamless communication from start to finish, each member of the team was patient, prompt, and meticulous. Their understanding of the preciousness of these artworks was evident through their professionalism and care. We look forward to working with Queen's again and will take every opportunity to recommend them to our colleagues.
For exhibition installation, art fair logistics, storage, or shipping requests, your Queen's contact remains at your disposal. Alternatively, please contact info@queensfineart.com