To coincide with the upcoming Frieze London & Frieze Masters, we have partnered with Barder to launch a 3-month trial for a new complimentary art courier service Barder Shuttle. The trial is also supported by GCC. Our joint aim is to limit the amount of waste produced by galleries and art fairs.
Moreover, since launching last week, a number of items have been uploaded by the likes of Hauser & Wirth & Thomas Dane, including the below.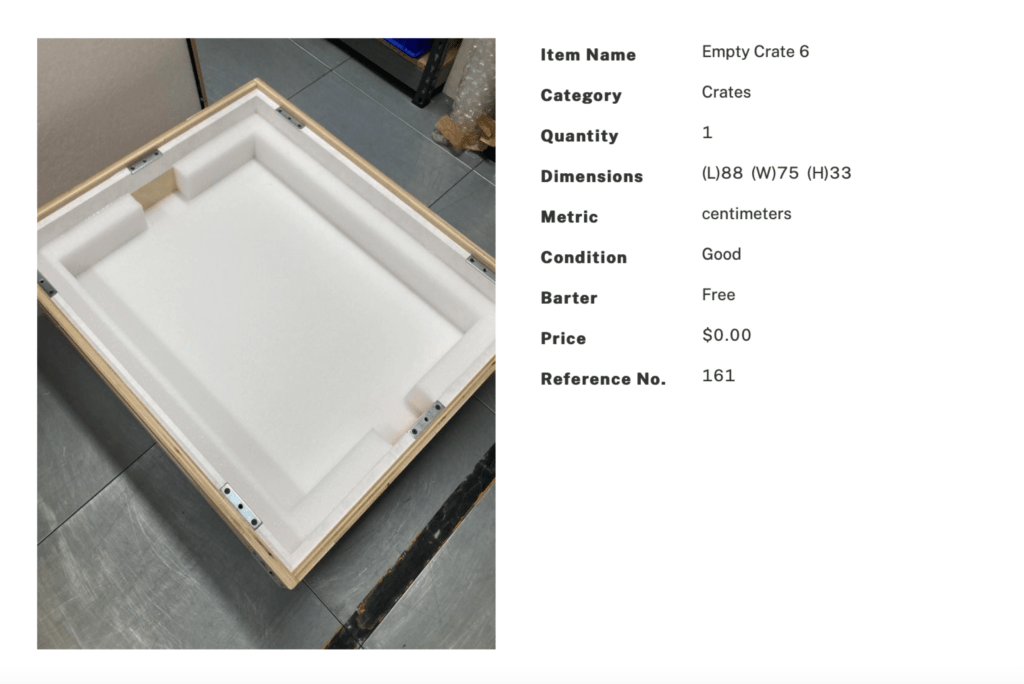 We also recently held a Q&A session on our social channels to answer any outstanding questions that you may have regarding sourcing the materials or signing up for the shuttle services.  Below are some of the highlights.
Q1: What kind of items can I source on the shuttle?
You can source any materials and packaging such as crates, frames, fabric, plywood, as well as any furniture pieces you no longer need.
Q2: Is this an ongoing art courier service provided by Barder and Queen's?
This first trial run will be available through the end of the year, however, if successful we will extend it indefinitely.
Q3: Where can I see which items are available?
To see which items are available on Barder, visit: https://www.barder.art/source
Q4: Where will items be stored?
At this stage in the trial, storage isn't included as standard. This means that many clients opt to keep items in their existing storage facilities. That said, in most circumstances, it will make the process more efficient if items uploaded to Barder are stored at the Queen's facility. Additionally, if you'd like Queen's to store your items, please get in touch and we can arrange this for you.
Q5: What happens to the materials that have been reused but are no longer needed?
After you're finally done with using your sourced items, we would encourage you to upload them back onto Barder. Thus, you can make them available to other users and keep the circular materials use going.
Q6:Will the shuttle service be available anywhere in London
Barder Shuttle is currently available within Central London, Zones 1-3.
To find out more, visit https://www.barder.art/shuttle