Featuring new installations by Mark Titchner, Harold Offeh and Michelle Williams Gamaker, the project will showcase the extraordinary work of Hospital Rooms. The arts and mental health charity was founded when a friend of artist Tim A Shaw and curator Niamh White was sectioned under the Mental Health Act and the NHS inpatient unit in which she was required to stay was cold, clinical and devoid of any sense of imagination or creativity.
The last two years have sparked a dramatic rise in the number of people experiencing mental health problems, with 1.6 million waiting for specialised treatment and another 8 million who cannot get on the waiting list but would benefit from support (Guardian 2022). The need to create engaging and dignified spaces where service users can receive treatment has therefore only grown.
In support of Hospital Rooms, this August, Queen's will be installing a major new artwork by Mark Titchner at Hauser & Wirth London as part of the exhibition "Hospital Rooms. Like there is hope and I can dream of another world" (19 August – 14 September).
The exhibition, which is free and open to all from Friday 19 August, will culminate in a fundraising auction hosted by Bonhams and will share ambitious new artworks that have been created in collaboration with service users such as Julia Foxon; who has lived experience of mental health services.
The exhibition will include a 15-metre-long text-based painting that reads 'Like there is hope and I can dream of another world' – a phrase inspired by Julia's response to the question, 'How should an artwork in a mental health hospital make you feel?'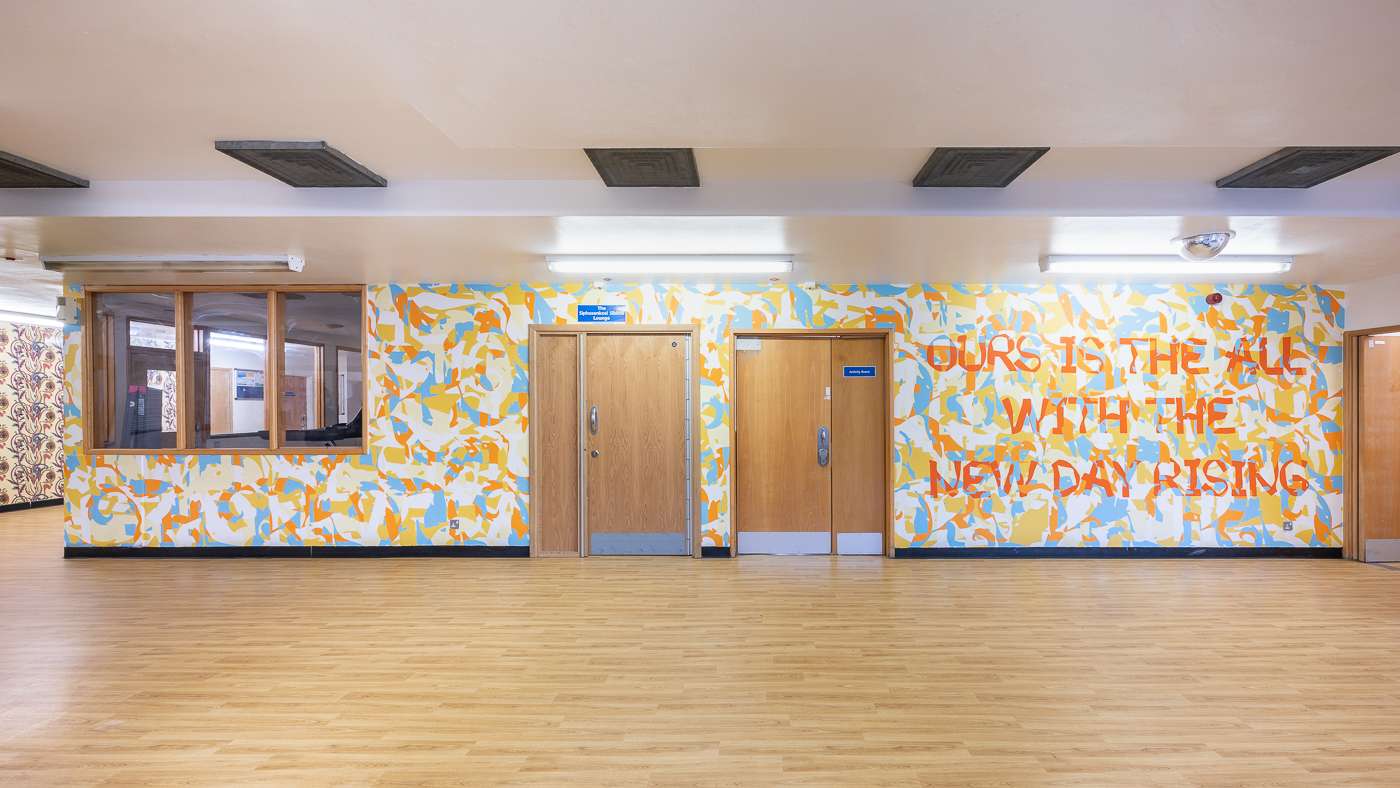 After the exhibition, Queen's will continue to support Hospital Rooms by installing the Mark Titchner artwork at the Rivers Centre, a new-build mental health unit at Hellesdon Hospital in Norwich, Norfolk and Suffolk NHS Foundation Trust, which provides care to people with severe and enduring mental health diagnosis.
To find out more about Hospital Rooms or to offer your support, please visit  www.hospital-rooms.com